| May 24, 2019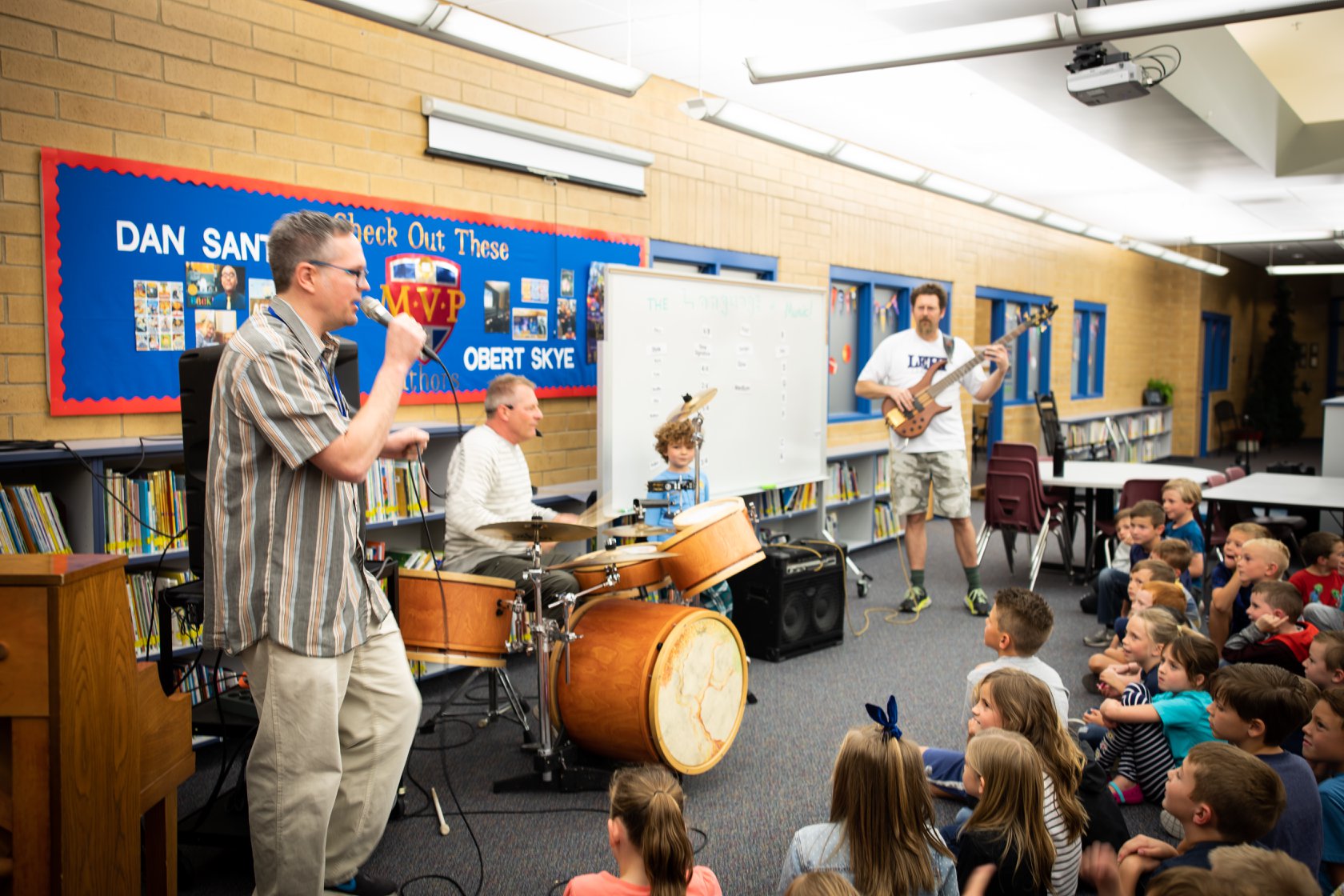 So, every Friday, my students and I walk down to the 1st grade and I teach the kids fun songs and bring an instrument of the week. It's my favorite 30 minutes of the entire week. Every spring, I bring my whole drum set and a couple random musician friends to teach the kids about "The Language of Music". We introduce our instruments and then discuss the fact that style, tempo, time signature and key signature help musicians that have never met be able to play music together. Then, we have a couple kids come up and "build" a song that we then play for them…it's kinda magical.
This year, I was able to bring in a songwriter hero of ours, Lamar Holley, who's song, "Parts of a Plant, is among our most favorite songs of the year. (Look him up on Spotify and iTunes!) Once the kids realize who's standing there in front of them, they are really, really impressed! Shane Lee also joins me for most of these assemblies and is so fun with the kids!
Hopefully, it leaves those 1st graders with yet another wonderful memory of being a kid at Eaglecrest Elementary!